French investigators are probing an incident during which an Airbus A318 encountered a false glideslope on approach to Toulon.
The Air France aircraft had been operating from Paris Orly on 20 December, and had been descending towards Hyeres La Palyvestre airport.
French investigation authority BEA states that the aircraft captured a "secondary lobe" of the glideslope.
The A318's pitch attitude increased, it adds, and the angle-of-attack protection system activated.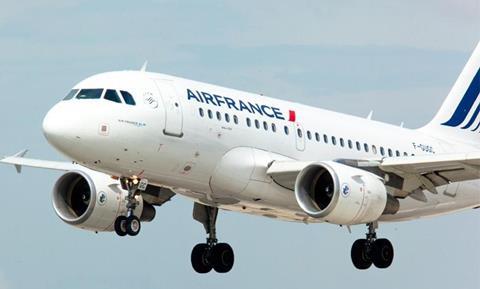 Secondary lobes are a characteristic of ILS transmitters and can generate a signal reversal at angles greater than the normal 3° glideslope – notably at 6° or 9°.
Capturing this false glideslope can result in the aircraft's responding in the opposite direction to that normally expected.
BEA says none of the jet's occupants was injured and the aircraft (F-GUGD) was not damaged. The jet had been carrying out the approach to runway 05.
Cirium fleets data shows the A318, powered by CFM International CFM56 engines, was delivered new to Air France in 2003.