Colombian investigators are probing a serious incident in which an Avianca Airbus A320 made a hard landing following an approach to Ibague airport, west of Bogota.
The twinjet (N742AV) was carrying out an approach to runway 32, during an initial operational check to validate new approach procedures, according to French investigation authority BEA.
Citing preliminary information from its Colombian counterpart, BEA states that the aircraft experienced a 4.9g impact during the landing.
BEA lists the aircraft as having taken off from Ibague.
Investigators indicate that no-one was injured during the event, but the aircraft sustained minor damage.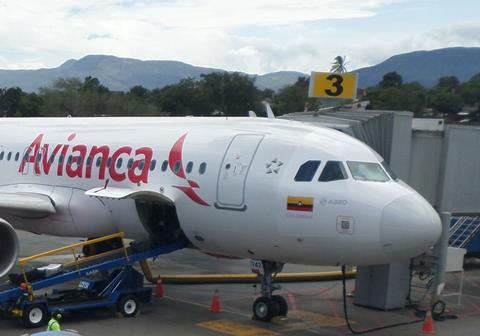 Cirium fleets data shows the aircraft, powered by CFM International CFM56 engines, was originally delivered new to the Colombian carrier in 2015.
Ibague airport has a single runway about 1,800m in length. No meteorological data from the airport for the time of the 8 October event is available.