Belarusian authorities have suspended commercial operations with Antonov An-12s as a precaution following the accident involving an Aircompany Grodno aircraft at Irkutsk.
The Belarusian transport ministry says the aviation division's suspension has been put in place pending the findings of the inquiry.
Seven personnel were on board, according to the ministry, including three Belarusians, two Russians and two Ukrainians. But the airline states that two additional Russian citizens were travelling as passengers on the aircraft, bringing the total to nine.
The ministry says the captain of the An-12BK had accumulated over 12,000h total time including more than 7,000h on type.
It states that the aircraft had been executing a go-around in "difficult" weather conditions, including snow and freezing rain when it came down near the settlement of Pivovarikha.
No cargo was on board the aircraft, it adds.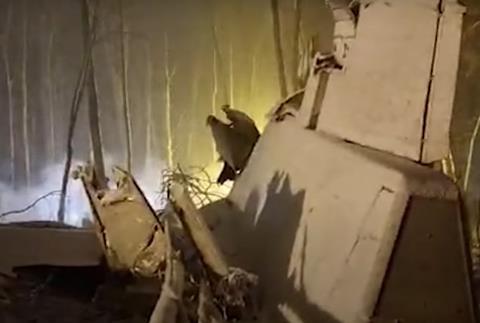 Irkutsk regional governor Igor Kobzev visited the site of the accident, stating that none of the occupants survived the crash.
He says the crew requested a second approach because the weather conditions prevented the An-12 from landing on the first attempt.
The aircraft burned after coming down and was destroyed.
East Siberia's transport prosecutor's office is undertaking a flight safety check following the 3 November accident, it says.