Guinea's government has confirmed two fatalities after a motorcycle was hit by a TAP Air Portugal aircraft as it landed at Conakry, the West African state's capital airport.
According to the Guinean civil aviation authority, the accident occurred on 2 September at around 23:40.
The aircraft – an Airbus A320neo – landed in darkness. Meteorological data from the airport indicates that visibility at the time was good.
Civil aviation authority director general Mohamed Kobele Keita says the organisation will undertake an inquiry to determine the circumstances and cause of the event.
He states that the aircraft "struck a motorcycle" after landing at Ahmed Sekou Toure airport, and that both fatalities were occupants of the vehicle.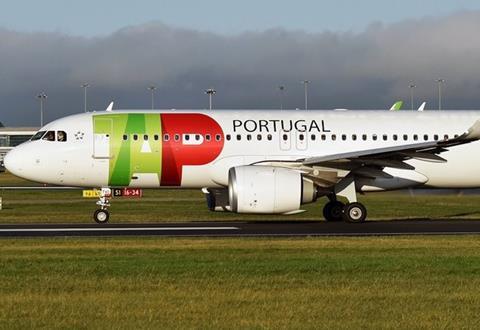 Conakry has a single runway, designated 06/24, but the location of the collision has not been specified.
Preliminary information indicates the aircraft involved was CS-TVI, which had been in service with TAP for less than 18 months following delivery last year.
Images purportedly from the scene of the accident show damage to the lower section of the aircraft's right-hand CFM International Leap-1A engine inlet.