Wireless industry and aviation trade groups are working on a solution to the concerns that the aviation industry has expressed regarding the imminent introduction of "5G" wireless cell phone networks.
CTIA, the wireless industry association, the Aerospace Industries Association (AIA) and Airlines for America (A4A) said in a joint statement on 22 December that they are working "collaboratively in good faith" in order to resolve the issues.
"We are pleased that after productive discussions we will be working together to share the available data from all parties to identify the specific areas of concern for aviation," the groups write. "The best technical experts from across both industries will be working collectively to identify a path forward, in coordination with the [Federal Aviation Administration] and [Federal Communications Commission]."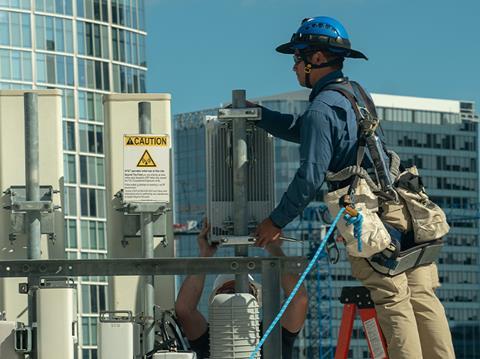 At issue are plans by the US cellular industry to begin transmitting in the 3700-3980MHz range – currently scheduled for 5 January – starting with transmissions between 3700MHz and 3800MHz. The companies are using that range, which falls in the C-Band, for their new fifth-generation – or 5G – cellular networks.
But the FAA published an airworthiness directive (AD) earlier this month, saying such transmissions could interfere with aircraft altimeters, which use the 4200-4400MHz range, in many parts of the country. The AD prohibits many flight operations, including instrument landings, in areas of potential interference. Those regions include numerous major US metropolitan areas with busy airports.
The FAA's order applies to some 6,834 transport and commuter aircraft equipped with radio altimeters – meaning essentially the entire US commercial fleet, plus many business and general aviation aircraft. A similar order was published for helicopters.
"Our belief is that by working collaboratively in good faith on a data-driven solution, we can achieve our shared goal of deploying 5G while preserving aviation safety," the three trade groups write.
A4A last week said that the FAA's AD threatens to disrupt some 345,000 passenger flights – and 32 million passengers – as well as 5,400 cargo flights.
On 20 December, airframers Airbus and Boeing sent a joint letter to the US government asking it to delay the introduction of the 5G network.