European regulators believe Armenian authorities have made "limited progress" with improving safety oversight, but stress that more effort is needed to lift a blanket blacklisting of the country's airlines.
Newly-established carrier Fly Arna – a joint venture between Air Arabia and the Armenian National Interests Fund – commenced operations in July, but has automatically been added to the European banned-carrier list.
Fly Arna, which uses a fleet of Airbus A320-family jets on a handful of routes from Yerevan, states that safety is "paramount for us" and that it continuously monitors all guidelines provided by the Armenian committee, as well as ICAO and other authorities.
European Commission and European Union Aviation Safety Agency representatives visited the Armenian Civil Aviation Committee at the end of September to review progress with addressing safety deficiencies that led to the June 2020 blacklisting, and the regulator's ability to conduct effective oversight of Armenian airlines.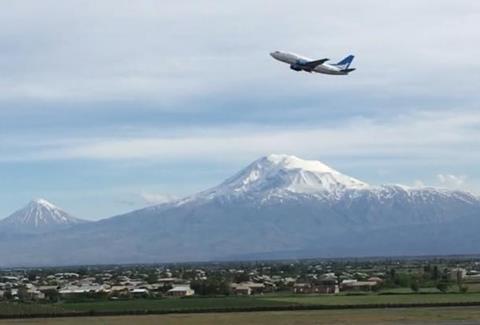 The visit involved reviewing implementation of a state safety programme, quality management, occurrence reporting, and the air operator's certificate process.
It aimed to check not only the committee's ability to comply with safety regulations but also its capacity to detect and contain any risks within certified operators.
The visit confirmed that the committee "made limited progress" in addressing identified safety deficiencies, says the Commission.
"While a corrective action plan has been defined and enacted, it should however be re-opened, reviewed and additional actions should be included in order to make [it] fit-for-purpose," it adds.
"This will be a key activity under a technical assistance project, which [EASA] is providing."
It says the visit also gave the opportunity to reiterate to Armenian authorities and government representatives that proper oversight can only be guaranteed if the committee is supported by "appropriate resources and expertise" – particularly through an adequate number of qualified staff, and ensuring the "stability" of senior management.
Eight specific Armenian operators – including Armenia Airways, Aircompany Armenia, and Fly Arna – are among those identified by the Commission as being affected by the blanket ban.