Nigeria's civil aviation regulator has suspended the operations of Dana Air with immediate effect, citing safety concerns and its financial position.
Dana operates a mixed fleet of Boeing MD-83s and 737s.
But the Nigerian civil aviation authority states that it is suspending the carrier's air transport licnce and air operator's certificate with effect from 20 July.
The regulator says it has conducted a recent financial and economic health audit on the airline, the results of which have generated concern.
It says the findings reveal that Dana is "no longer in a position to meet its financial obligations and to conduct safe flight operations".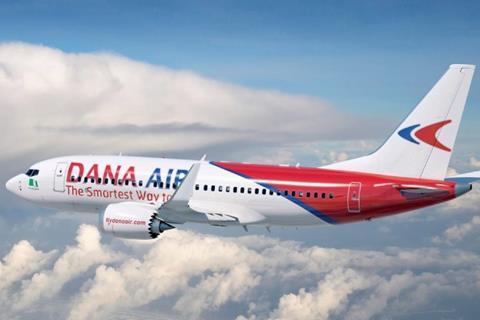 While the authority acknowledges the "negative effect" on passengers' travel plans, it states that safety "takes priority over all other considerations".
The airline states that all its flights have been cancelled owing to an "ongoing operational audit".
Dana had experienced an incident just a day earlier, on 19 July, when a 737-300 conducted an emergency landing at Abuja after an engine indication.
It says all 100 passengers disembarked safely and the aircraft (5N-DNA) was grounded for inspection.