French investigators believe cabin crew's increased workload, after an unexpected change of aircraft type, meant a trolley was left unsecured and injured several passengers when it broke free.
The accident occurred on board an Air France Boeing 777-300ER (F-GSQL) departing Mauritius for Paris Charles de Gaulle on 16 September 2018.
French investigation authority BEA says the aircraft was a replacement for one with a different configuration. While there are procedures for advising of, and preparing for, such a change, the inquiry found the operations control centre transmitted the wrong configuration data.
This incorrect configuration not only implied changes including a significant number of business-class upgrades – with some four times as many business seats as the normal cabin layout on the route – and changes to the crew and catering. But the information could not be accessed through the crew's tablets early enough, meaning the preparation of the flight and the boarding process were disrupted.
"In order to limit the impact on on-board service during the flight, the cabin crew made numerous adjustments within the cabin," says BEA, adding that these additional tasks led the cabin crew to "deviate" from roles normally assigned to them.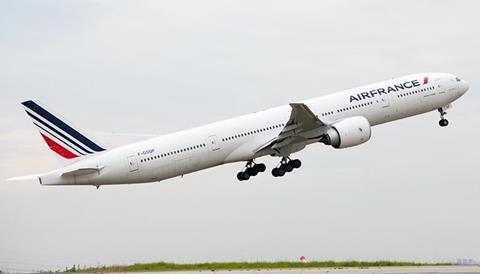 The disruption crucially meant a final pre-take-off galley check was not carried out and, during the departure, an unrestrained trolley left its housing at the forward galley and rolled rapidly along the right-hand aisle, travelling three-quarters of the length of the aircraft and injuring eight passengers.
Among them was the passenger in seat 25K, who was leaning into the aisle and was struck in the face and badly injured. The trolley, about 1m tall and 0.8m in length, continued to roll until it reached seat 39J in the economy-class cabin.
The passenger was treated by medical personnel on board and cabin crew, and the flight continued to Paris without diversion.
BEA says the crew's late receipt of the cabin preparation information meant they had to "quickly adapt to an unanticipated situation" and did not consider the advisability of postponing certain on-board services – with the result that they focused on the commercial desire to satisfy passengers to the "detriment" of certain safety actions.