Russian prime minister Mikhail Mishustin has suspended the bilateral agreement with Bermuda covering supervision of aircraft registered with the island territory, to enable transfer to the Russian register.
Under the bilateral, which has been in place since 1999, the Bermuda Civil Aviation Authority has had responsibility for overseeing airworthiness of multiple Russian-operated aircraft.
Some 720 aircraft operated by Russian carriers were still listed on the authority's official registry as of 13 March.
But the authority has provisionally suspended certificates of airworthiness for the Russian aircraft under its jurisdiction, owing to the difficult environment for ensuring airworthiness since sanctions were imposed over the Ukraine conflict.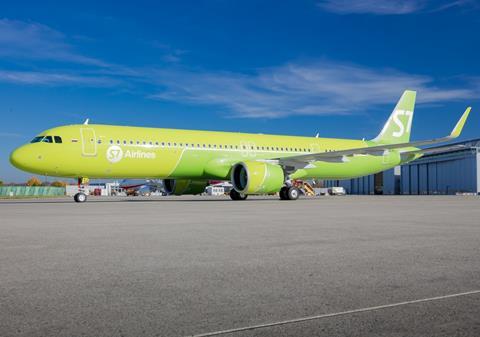 Although the authority has sent notifications to Russian operators and the country's regulatory authority, it states that "many" of the Bermuda-registered aircraft continue to operate "in contravention" of ICAO's Chicago Convention.
The Bermuda Civil Aviation Authority says Russia's government has issued a directive to transfer affected aircraft to the domestic Russian registry, without first deregistering them from Bermuda.
"A number of Bermuda-registered aircraft have already been illegally re-registered in Russia," it claims, pointing out that dual registration is "strictly forbidden".
The Bermuda authority says it will continue to deregister aircraft, on request from the owner, in accordance with legislation and procedures.
Prime minister Mishustin has signed a decree suspending the intergovernmental agreement with Bermuda.
"This will create conditions for the registration of civil aircraft in the Russian state register and remove the risks for passenger air transportation," says Mishustin's office.
According to the decree, the foreign affairs ministry will formally notify the Bermudan authorities of the decision which, the office states, is directly connected to the cancellation of airworthiness certificates for the Russian-operated fleet.
"Transfer of aircraft to the Russian state register will enable the [federal air transport regulator Rosaviatsia] to monitor airworthiness maintenance, instead of foreign regulators," Mishustin's office adds.