UK-based specialist Thompson Aero Seating is to establish a full-scale crash-test facility for aircraft passenger seats in Northern Ireland.
The company aims to complete the dynamic test facility – fitted with a reverse accelerator sled able to generate 100g forces – in spring next year, and commence testing in the autumn.
Thompson says the centre will enable it to avoid having to transfer products and personnel to test facilities in North America or Europe, and provide the capability to conduct development and certification work in-house.
The company, which manufactures the Vantage seating range for various operators, says the centre will be a £7.5 million investment between its shareholder and government agency Invest Northern Ireland.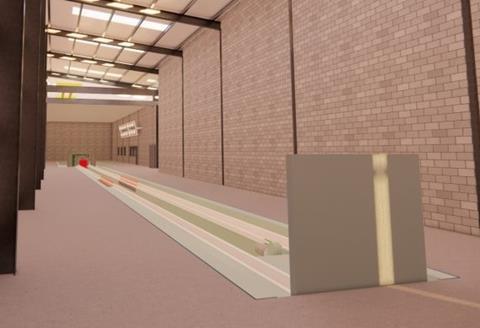 "Having our own dynamic test facility will give us a huge opportunity to save on lead times in the development of our new seats and improve sustainability – which have to be positives for our airline customers," says chief executive Neil Taggart.
Thompson will also recruit to fill a number of test engineering roles as part of the expansion.