Images showing the damaged forward fuselage and windshield of the crashed Ukraine International Airlines Boeing 737-800 have been released through Ukrainian president Volodymyr Zelensky's office.
While the aircraft has been severely damaged by the ground impact, the images also show evidence of penetration damage – with puncture holes in the order of 10mm diameter – consistent with high-energy fragmentation from an explosion, although the section of the airframe shown has not been specified.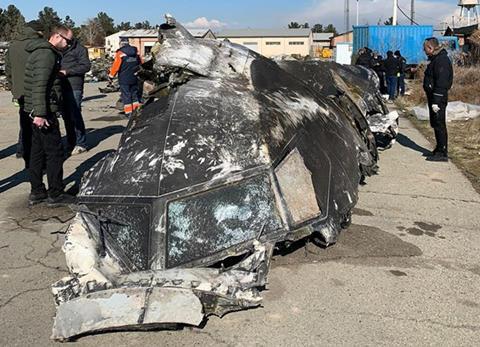 Iranian authorities have already admitted that the 737 was brought down by an inadvertent missile strike. The images give little information as to the primary detonation point relative to the airframe.
Dutch aerospace laboratory NLR's analysis of damage to the Boeing 777-200ER shot down over Ukraine found warhead fragmentation punctures of 6-14mm, and typically around 11mm.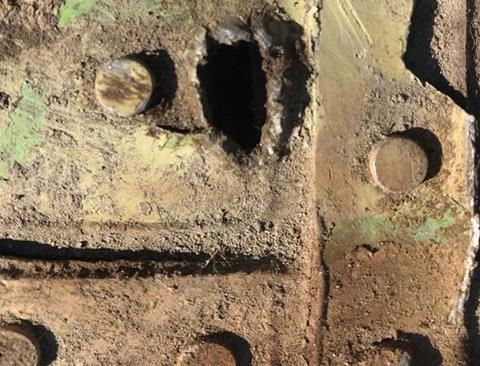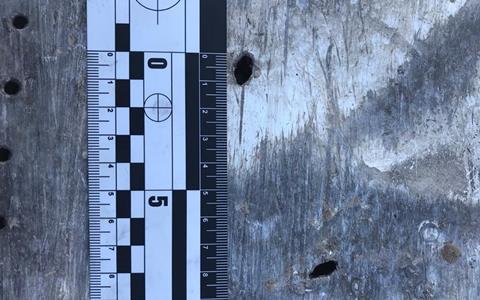 Iran's Civil Aviation Organisation has apologised for the "inconsistency" of its information, after it initially "strongly and persuasively" rejected theories that a missile has been responsible for the crash.
"It is now clear that the reality was exactly what the organization denied," it admits.
"We were under no pressure, no advice to conceal the truth, and we had no intentions of hiding the truth. We've released information that we believed in and we're sorry for the confusion."