Wizz Air has brought its operations under the European Union Aviation Safety Agency as its single safety oversight authority.
The Hungarian-based carrier has taken advantage of European Union legislation intended to enhance supervision as airline business models have changed.
This legislation says that the carriers with operational bases in several EU member states have become more prominent and important.
This means the authorities for operating licences and air operator certificates are no longer necessarily identical, and there is a need to improve the efficiency of oversight of such carriers.
As of 1 August EASA, at Wizz Air's request, is acting as the competent authority for safety oversight of the carrier.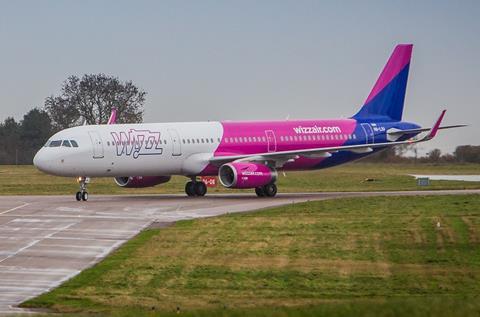 The budget airline's air operator's certificate will still identify Hungary as the carrier's state of operator, and the Hungarian regulator will have control over the operating licence and route permits.
"This regulatory transition supports the multinational expansion of the Wizz Air Group," the company states.
"EASA's oversight enables the airline to enhance co-operation with national civil aviation authorities across its current and prospective markets."
Wizz Air chief Jozsef Varadi says the carrier is the first in the EU to make the transition to the "groundbreaking" regulatory scheme.
"As the centralised competent authority for Wizz Air's operations, EASA will ensure an internationally recognised high standard of oversight for the airline," says EASA executive director Patrick Ky.
The UK division of Wizz Air – established in 2017 – is "not affected" by the change, the carrier states.
Wizz Air has been certified by the UK Civil Aviation Authority, it adds, and has always been under the UK regulator's oversight. This will remain the case regardless of the future relationship between the UK and the EU following the 'Brexit' withdrawal.