IAG chief executive Willie Walsh believes its planned acquisition of Spanish carrier Air Europa still makes strategic sense but notes work is still ongoing regarding pricing and competition issues before a decision on completion can be made.
The Iberia and Vueling parent in early November outlined its plan to acquire Air Europa for €1 billion ($1.1 billion), in a deal it expected to close in the first half of this year. The move was driven by a desire to strengthen Iberia's presence at Madrid, while also helping to offset the loss of long-term partner LATAM Airlines in the Europe-Latin America market.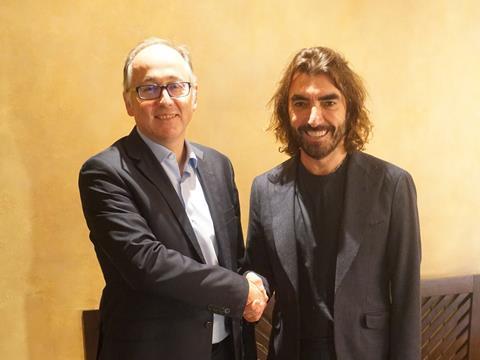 But completion of the deal has been complicated by the coronavirus crisis and IAG has reportedly been in talks to renegotiate the price of the acquisition.
"The deal makes strategic sense to us," said Walsh, speaking during a first quarter results briefing today in which he confirmed there is a price-adjustment mechanism in the agreement.
"However we do need to understand whether the price adjustment mechanism that is in the agreement is relevant and we have to go through the competition process still, so there is quite a bit to do in relation to Air Europa and we will keep that under review," Walsh says.
In March, IAG struck a provisional agreement with Volotea aimed at allaying competition concerns under which the Barcelona-headquartered airline would open up to four bases in Spain in order to pick up routes through slots transferred from either Iberia or Air Europa.
"We know that they are challenged, even more so than we are, and have been taking action to survive the crisis," Walsh says of Air Europa. "I am not sure they are taking in any revenues and I don't have visibility on the actions they have taken to reduce their cash outflow. That is something that we will see but I don't have visibility on that at this stage."