Administrators of Air Mauritius have secured a further postponement to the deadline for presenting a plan of reorganisation to the carrier's creditors.
In a stock market disclosure on 8 June, administrators Grant Thornton say they have gained supreme court clearance to hold the watershed meeting no later than 31 January 2022.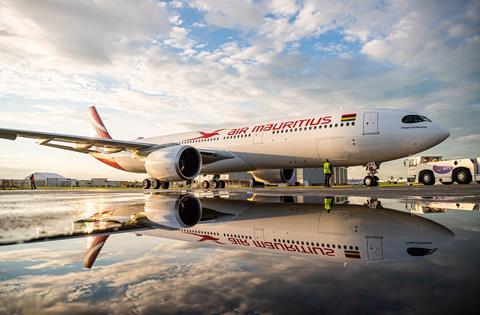 The administrators Sattar Hajee Abdoula and Arvindsingh Gokhool had previously had until 30 June to present the plan, itself a postponement from an original deadline of December 2020.
Grant Thornton says discussions are under way to finalise the "financial means" and the "structural reforms" to be implemented at the flag carrier.
Abdoula says the administrators final proposals will depend "greatly on the support funding" that the future backers of Air Mauriritus are prepared to invest in the carrier.
"Discussions were initiated and we hope that the necessary arbitrations will be made quickly,", Abdoula adds.
The island-based carrier filed for voluntary administration in April 2020.