US airline chief executives have told Congress that government aid must flow quickly to avoid mass layoffs and furloughs as a result of the coronavirus pandemic, while promising to limit executive pay and stop share buyback programs.
A 21 March letter signed by CEOs of industry lobby group Airlines for America (A4A) and ten large passenger and cargo carriers appeals for at least $58 billion in order to protect an industry that supports 750,000 jobs. The letter again requests that the $58 billion include $29 billion in grants and $29 billion in loans or loan guarantees.
If granted, the airlines promise not to furlough workers or cut employees through 31 August 2020.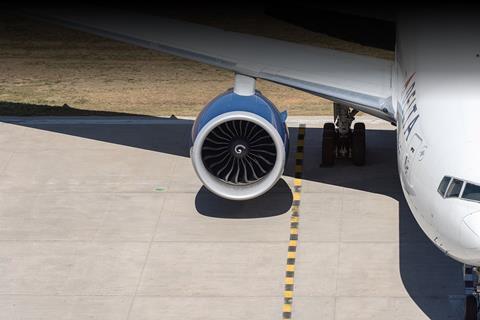 The letter echoes a proposal put forward by A4A earlier this week. Saturday's letter, however, mentions a reduction in employee numbers and furloughs for the first time.
"Unless worker payroll protection grants are passed immediately, many of us will be forced to take draconian measures such as furloughs," states the letter. "The breadth and immediacy of the need to act cannot be overstated. It is urgent and unprecedented."
Airlines have come under fire for asking for a bailout package after experiencing many boom years. Critics say the companies did not adequately prepare for an economic downturn, and should therefore not be eligible to receive help. The airlines counter by saying they have invested more than two thirds of profits in their people and products over the past ten years, and that job growth in the sector has far outpaced other industries.
"As a result of a global pandemic and government actions to contain it, we are now undertaking over $30 billion of self-help measures, including asking our employees to take voluntary unpaid time off, parking planes and trying to obtain financing in today's credit market," the companies write.
If the loans are granted, airlines promise to place "limits on executive compensation", stop stock buybacks and the payment of dividends over the life of the loans.
On Thursday, the US Senate published a draft bill that would provide $58 billion in aid to help US airlines manage through the coronavirus pandemic.The Coronavirus Aid, Relief, and Economic Security Act of 2020 offers $208 billion in collateralised loans and loan guarantees to US businesses, with $50 billion reserved for passenger air carriers and $8 billion for cargo carriers. In addition, it suspends excise taxes on transportation and kerosene for commercial aviation until the end of the year.
At a press conference on Friday, US President Donald Trump suggested stock buyback restrictions should be imposed on companies that receive financial aid as part of the federal government's coronavirus recovery package.
Meantime, United Airlines said on 20 March that it was drawing down its international service, leaving just a skeleton network in place as long as needed during the crisis. United's transatlantic, transpacific and Latin America routes will be completely stopped by 28 March, and Canada service will be suspended on 1 April. United will continue to fly some routes to Mexico and Guam, as well as Pacific island-hopper service, the airline said.