Constance von Muehlen has been named as Alaska Airlines' new chief operating officer, effective 3 April.
She replaces Gary Beck, who is retiring.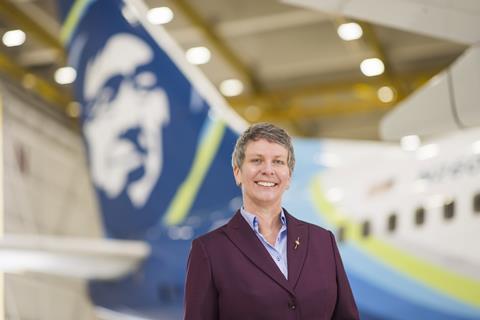 A 30-year aviation veteran and the airline's first female operations chief, von Muehlen will report to newly appointed chief executive Ben Minicucci, who assumes the role on 31 March.
Additionally, she will chair the board of ground-handling subsidiary McGee Air Services.
She joined Alaska Air Group in 2011 and has most recently served as senior vice-president of maintenance and engineering, overseeing the safety, compliance and operational aspects of the carrier's mainline Boeing and Airbus fleet.