American Airlines is recalling all of its pilots ahead of what the carrier anticipates will be a busy summer travel season.
The Fort Worth-based airline also says on 20 April that it plans to hire new cockpit crew in both 2021 and 2022.
"As we close out a solid spring travel season and look forward to a busy summer, I'm happy to announce that we will be returning all recalled pilots to flying status by the end of the summer," Chip Long, the airline's vice-president of flight operations, writes in a memo to staff.
"We intend to resume pilot hiring this fall with approximately 300 new pilots joining us by the end of the year and double that number in 2022," he adds.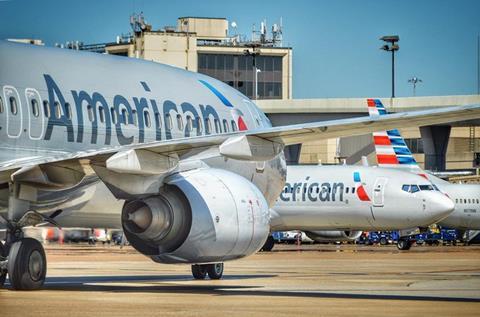 "The return to flying of so many of our pilots and the addition of hundreds more, the resumption of many old routes and the introduction of new destinations are hopeful signs, opportunities to look beyond the immediate and into a brighter future," Long says.
The news comes as airlines begin posting earnings for the first quarter of 2021. So far, US major peers United Airlines and Delta Air Lines have reported cash burn is declining and forward bookings are increasing at a rapid pace as US customers return to air travel in greater numbers.
In the past months, many carriers have streamlined their fleets and reassessed their networks, adding more point-to-point flying to traditional vacation destinations that offer outdoor leisure activities, such as beaches and national parks, and are looking to benefit from pent-up demand after the coronavirus plagued 2020 and kept many potential travellers at home.
In mid-March, American chief executive Doug Parker told an investor conference that the airline was experiencing "the beginning of a very large uptick" in business following a very difficult year.
On 1 April, United was the first US legacy carrier to say it would be recalling its pilots ahead of the summer vacation season which traditionally begins at the end of May with the Memorial Day holiday long weekend.
American Airlines reports first quarter earnings on 22 April.