US freight and passenger carrier Atlas Air Worldwide Holdings has agreed to be acquired by an investor group led by Apollo Global Management in an all-cash deal worth $5.2 billion.
The investor consortium includes J.F. Lehman & Company and Hill City Capital, the logistics specialist said on 4 August.
Under the terms of the agreement, Atlas' shareholders will receive $102.50 per share in cash, a 57% premium on the company's current 30-day average trading price. Upon completion of the transaction, which is expected to close in the final quarter of 2022 or the first quarter of 2023, Atlas will become a privately-held company.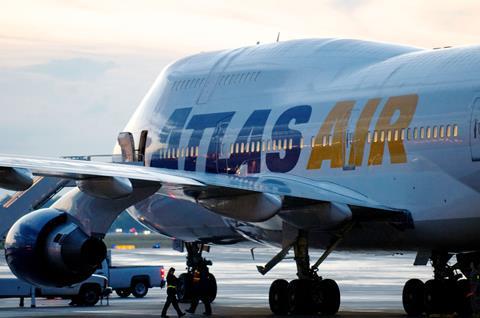 Chief executive John Dietrich and his management team will remain in place, the Purchase, New York-headquartered company says.
"We believe this transaction will deliver immediate and certain value to Atlas Air Worldwide shareholders at a substantial premium, and we are pleased to reach this agreement with the consortium," says Atlas Air Worldwide chairman of the board Duncan McNabb. "We believe this transaction is the right next step to maximise value for our shareholders and the best path forward to accelerate the company's ability to execute its strategic plan and achieve its long-term growth objectives."
"Following the closing of the sale to the consortium, we will seek to leverage their resources, relationships and industry expertise to build on our strong financial and operational performance," adds Dietrich. "Their investment in our company demonstrates their confidence in our people and our culture as we serve the growing needs of the global supply chain."
Atlas has a substantial cargo business and flies passenger charters, including for the US military. It also leases jets under "dry" (meaning aircraft-only) and ACMI (aircraft, crew, maintenance and insurance) agreements. Atlas operates about 60% of its flights under ACMI deals. Another 24% are under long-term charter arrangements, 6% are US military operations, 6% are flights on South America routes and 4% are ad-hoc flying.
The company also brought forward the publication of its second-quarter results, reporting a net profit of $88.3 million for the three-month period, on revenue of $1.2 billion.