Given where passenger travel markets stood in Asia-Pacific this time last year, it is perhaps unsurprising that airline leaders from the region are taking a glass-half-full approach to the current state of the market.
Meeting in Bangkok for the first in-person Association of Asia-Pacific Airlines presidents' assembly since the pandemic, AAPA's director general Subhas Menon noted international traffic in the region has only recovered to about 40% of pre-pandemic levels.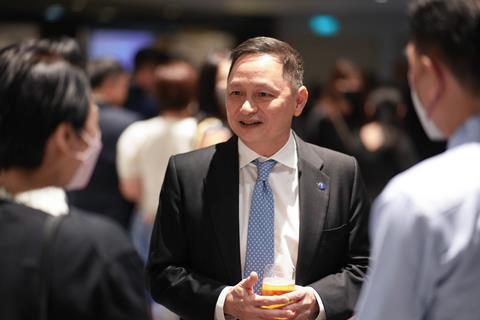 That largely reflects China's Covid travel policy, which means its borders are still all but shut. "China hasn't come to the party yet," says Menon.
Yet the recent easing in border restrictions in Japan has provided a further tonic. Senior executives from Japan Airlines and All Nippon Airways noted a "surprising" spike in forward bookings immediately after the reopening was announced. Consequently, both have raised their international capacity projections, to about 60% by end-March 2023.
Such is the upturn in demand being seen in Thailand since borders reopened that Thai Airways is pondering bringing two of its stored Airbus A380s back into its fleet to cope with a capacity shortfall.
The Star Alliance carrier's commercial chief Korakot Chatasingha says capacity is at about 60% of pre-pandemic levels. In the absence of the Chinese market, the airline is shifting capacity to North Asia, particularly Japan and South Korea, as those markets open up. This follows an earlier plan to restore regional capacity within Southeast Asia.
One airline in particularly buoyant mood at the AAPA event was Singapore Airlines Group, bolstered by record first-half operating profits and revenue, after borders in the country reopened in April.
SIA chief executive Goh Choon Phong attributes the strong performance figures to SIA's determination to be ready for the recovery. "It is not just about managing the crisis and getting ready so that we could be first off the blocks when the recovery came, it was also about preparing ourselves for the future," says Goh.
However, he and other leaders in the region flag the potential for economic headwinds to change the outlook.
As AAPA's Menon observes: "As much as the outlook for air travel looks bright, at least for now, there are signs that the global economic outlook may get bleaker. That the industry's recovery coincides with a looming recession is a cause for concern."