Atlas Air Worldwide Holdings has completed the transition to bring its subsidiary Southern Air onto a single operating certificate.
The Purchase, New York-based parent company of Polar Air, Atlas Air and Southern Air says on 17 November that this is the final step in the merger of the companies.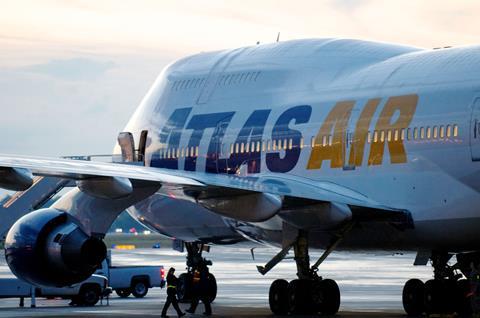 "The 2016 acquisition of Southern Air enhanced our company's position as a leading global provider of outsourced aircraft and aviation operating services by expanding our fleet and global capabilities to drive significant value for our customers and shareholders," says chief executive officer John Dietrich.
When Atlas added Southern Air five years ago, it also added Boeing 777 and 737 aircraft to its fleet, "resulting in a more diversified company offering customers access to a wider range of aircraft, a broader array of services, greater scale and an expanded global footprint", Atlas says.
In September, the carrier said it had resolved a long-running labour conflict with its pilots' union, when the parties agreed to a five-year joint collective bargaining agreement. That agreement also helped pave the way for the company to complete the merger.
Atlas said on 3 November that it earned more than $1 billion in revenue during the third quarter of 2021 as demand for air freight continued to outstrip supply. It expects revenue in the fourth quarter to once again top $1 billion, and net income to grow "in excess of 20%" compared to the same quarter in 2020.