New Zealand and Australia could announce a travel bubble in early 2021, but plans are tempered by fears of a possible Covid-19 resurgence.
New Zealand prime minister Jacinda Ardern says discussions are underway with Canberra, and barring "significant changes in the circumstances of either country," a bubble will be announced for a re-launch of quarantine-free trans-Tasman air travel.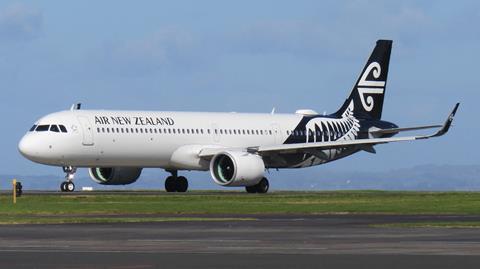 One concern raised by Ardern is the possibility of a coronavirus resurgence in Australia. The two countries were on the verge of opening a travel bubble in mid-2020, but a Covid-19 outbreak in Australia's Victoria state pre-empted these plans.
"If there is an outbreak for instance in Australia – and it's not a hypothetical, there have been several – we would need to make arrangements to have potentially thousands of New Zealanders brought back to New Zealand in numbers that we wouldn't be able to facilitate necessarily in managed isolation," says Ardern.
"Making sure we have contingencies for how that would work safely is a key part in us finally being allowed to finalize these arrangements."
Other considerations include how passengers using the bubble arrangement will be segregated at airports, and how airlines will handle the logistics involved in a travel bubble.
Separately, on 11 December Singapore decreed that passengers arriving from Hong Kong will now have undergo 14 days in quarantine upon entering the city state owing to a resurgence of Coronavirus there.
Previously, Hong Kong arrivals had only to serve seven days at their place of residence. This followed news on 1 December that the long-planned Hong Kong-Singapore travel bubble, originally planned to start on 24 November, has been pushed back to 2021.
Singapore, however, will allow visitors from Taiwan to enter Singapore without serving quarantine from 18 December. It cited Taiwan's strong record managing coronavirus and the lack of local transmission on the island.
Countries where Singapore has unilaterally lifted border restrictions are Australia, Brunei, Mainland China, New Zealand, and Vietnam.