Colombia's government has committed $370 million in aid to Avianca as part of a $2 billion financing package aimed at helping the struggling carrier weather the coronavirus downturn.
Bogota-based Avianca filed for bankruptcy protection with New York court in May and has been working through a restructuring plan.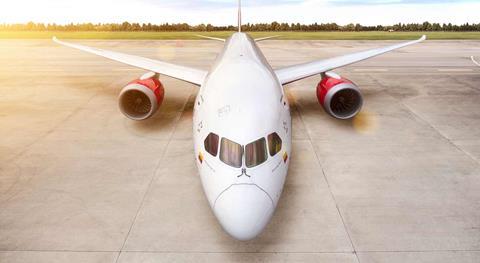 The pending investment, made by Colombia through a broader coronavirus relief fund, follows repeated calls from Latin American's aerospace industry for government help.
Groups like IATA have criticised Latin American governments for not providing support comparable to that provided by governments in other regions.
On 13 August, Avianca disclosed it had secured $1.2 billion in new financing as part of a $2 billion deal that includes "roll ups of existing debt".
The funds "will allow the company to finance its operations during" a bankruptcy reorganisation.
The government's $370 million commitment would equate to about 19% of the $2 billion.
Avianca says its financing plan has also received "positive reception" from institutional investors. It expects to close the financing deal in September.
Following the pandemic, Avianca halted the vast majority of its operations. The airline says it intends to resume domestic flights on 1 September and "gradually" restart international operations "as governments of the various countries authorize the entry of flights from Colombia and establish sanitary measures".