Canada has set aside C$700 million ($579 million) to support the country's airport infrastructure as it recovers from the coronavirus pandemic.
The country's transportation minister, Omar Alghabra, says on 11 May that airports "are major contributors to our country's economy, and play a key role in sustaining the social and economic well-being of our communities, and our local airport workers".
"These programmes will help ensure that, as Canada works towards recovery and travel restart post-pandemic, our airports remain viable and continue to provide Canadians with safe, reliable and efficient travel options, while creating and maintaining good paying jobs in the airport sector," Alghabra adds.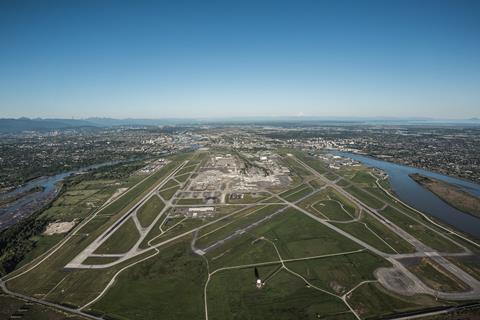 Transport Canada introduced two new programmes - the Airport Critical Infrastructure Program (ACIP) that will provide nearly C$490 million for critical infrastructure related to safety, security or connectivity, and the Airport Relief Fund (ARF) which will have almost $65 million to distribute to targeted Canadian airports to help maintain operations.
In addition, Transport Canada's Airports Capital Assistance Program (ACAP), a programme that targets local and regional airports with safety-related infrastructure and equipment costs, will receive a top-up of $186 million over two years.
The funds come as the passenger air transport industry in Canada continues to suffer under the effects of the government's strict travel restrictions, implemented as a mitigation strategy to stem the spread of the highly contagious coronavirus, and the lack of a broad financial relief package to assist the carriers.
For months, airlines have cancelled flights, put aircraft into long-term storage and laid off staff to save cash.
Unlike other countries in Europe, as well as the USA, the government of Canada did not set up a programme to support airlines when the global health pandemic started in early 2020.
Only last month did the government agree to inject C$5.9 billion into Air Canada, the country's largest carrier. Holiday specialist Air Transat secured $700 million in aid – even though it has ceased operations, with a planned restart date of 4 June.
Other Canadian airlines are still waiting for government support.
Regional carrier Porter Airlines, which operated a network of routes in the eastern part of the country and to the Northeast USA ceased operations last April, and has delayed its restart numerous times. Though it now says it plans to resume operations in June, it is unclear whether or not that will happen.