Canadian operator Cargojet squeezed out a C$2.6 million ($1.98 million) profit in the fourth quarter of 2022 as expenses rose 30% over the previous year.
For comparison, the freight-hauler made C$102 million during the last three months of 2021, it said on 6 March.
Cargojet reports a full-year profit of C$191 million, a 14% increase from the C$167 million it made in 2021.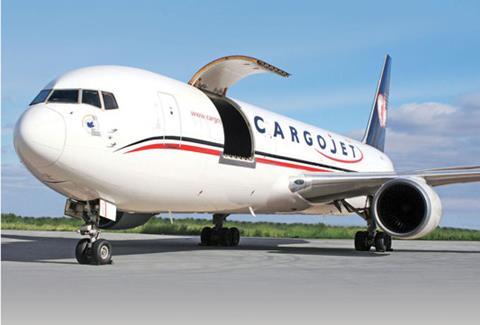 The Toronto-based carrier increased its block hours more than 8% in the fourth quarter, flying 19,819h compared with 18,328h in the last three months of 2021.
Revenue from Cargojet's ACMI leasing agreements was up nearly 11% and revenue from charter flights was up about 14%, the company says.
The company posted fourth-quarter revenue of C$267 million, compared with C$236 million in the same three months last year, Cargojet adds.
For the full year, it generated C$980 million in revenue – up 29% from its 2021 revenue of C$758 million.
Cargojet has changed its business model in recent years to focus on strategic partnerships rather than "transactional relationships with its customers", says chief executive Ajay Virmani, intending to shield itself "even if global volumes soften during a recessionary period".
Demand for cargo soared in response to the Covid-19 pandemic, creating a boom in converting ageing passenger aircraft into freighters.
But Cargojet recently said it is deferring freight conversion of several Boeing 777s and 767s in response to lower growth-rate forecasts from the US Federal Reserve, World Bank and Bank of Canada.
The company had been planning to introduce eight 777s to expand its international charter reach and reinforce its domestic network, but has deferred introduction of four 777-300ERs and is pushing back conversion of two Boeing 767-200s from 2023 to 2024.
Cargojet's fleet includes 34 freighters, comprising 14 767-300s, two 767-200s, 13 757-200s and five more leased 767s.