With global demand for e-commerce driving revenue growth, Canadian operator Cargojet reported a third-quarter profit of C$83.4 million ($61.2 million) on 31 October.
For comparison, Cargojet lost C$12.9 million in the third quarter of 2021.
The company posted third-quarter revenue of C$232.7 million, compared with revenue of C$189.5 million in the same three months last year, Cargojet says.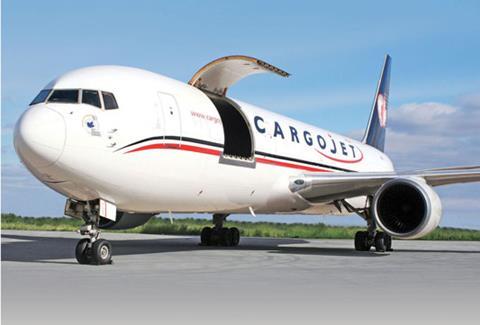 "The continued global increase in e-commerce demand has produced strong growth in our domestic and ACMI [aircraft, crew, maintenance and insurance] business segments during the quarter," says Ajay Virmani, Cargojet's chief executive. "We continue to monitor various macro risks including a potential recession, which may have impact on consumer spending.
"As such, Cargojet continues to carefully manage its strategy to match the capacity required with actual customer demand," he adds.
Cargojet has changed its business model in recent years to focus on strategic partnerships rather than "transactional relationships with its customers", Virmani says, intending to shield itself "even if global volumes soften during a recessionary period".
Demand for cargo capacity soared during the Covid-19 pandemic, driving a boom in converting ageing passenger aircraft into freighters. In May, Cargojet signed for conversion of four Boeing 777-300ERs through an agreement with Israel Aerospace Industries, with the first of the converted 777s expected to be delivered by the end of this year.
Toronto-based Cargojet operates a 34-aircraft, all-Boeing fleet, including converted 767-300ERs, 767-200ERs, 757-200ERs and 777-300ERs. The operator expects to expand its fleet to 40 aircraft and its domestic network to 16 Canadian cities by the end of 2022.