Chorus Aviation chief executive Joseph Randell plans on retiring in early 2023 and is set to be succeeded by chief operating officer, Colin Copp.
Randell will step down from Chorus – a Halifax, Nova Scotia-based company that owns Canadian regional airlines Jazz Aviation and Voyageur Airways, as well as aircraft lessor Falko Regional Aircraft – after a 37-year career in regional aviation, Chorus said on 14 September.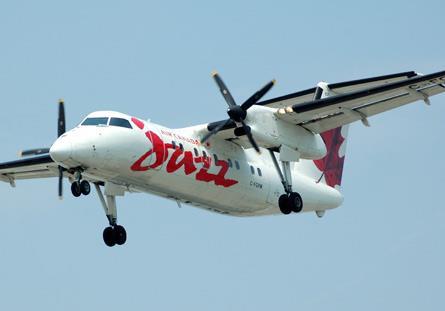 Randell was the founding president of Air Nova, a Nova Scotia-based airline that launched in 1986 and was purchased by Air Canada, and he helped launch Air Canada Jazz in 2002.
Air Nova started with two aircraft serving five destinations, Chorus says, and Randell will retire having helped build a company with more than 5,000 employees.
In 2020, Randell was inducted into Canada's Aviation Hall of Fame for his contributions in advancing the country's aviation industry.
"Joe is widely recognized as the founder and builder of regional aviation in Canada," says Paul Rivett, chair of the Chorus board of directors. "He has been a true visionary, continuing to reinvent the business through various cycles and trends in the industry."
Copp has been with Chorus and its predecessor companies for more than 30 years, including serving as president of Jazz, Chorus says. He's also a member of the trade group Air Transport Association of Canada and the nonprofit Aerospace Industries Association of Canada.
"I am confident Colin will adeptly and successfully lead Chorus through the next transformative phase," Randell says of his successor. "I look forward to working closely with Colin and the rest of the executive team as he transitions to the CEO ro