Comair chief executive Wrenelle Stander has stepped down ahead of the South African carrier's resumption of services on 1 December.
The airline's operations have been grounded for months because of the global pandemic and a subsequent formal restructuring.
Stander joined the carrier, which operates the Kulula low-cost brand and as a British Airways franchisee, in October 2018. She was appointed joint airline chief executive with Glenn Orsmond in May 2019, before becoming group chief executive in December with Orsmond heading its airline divisions.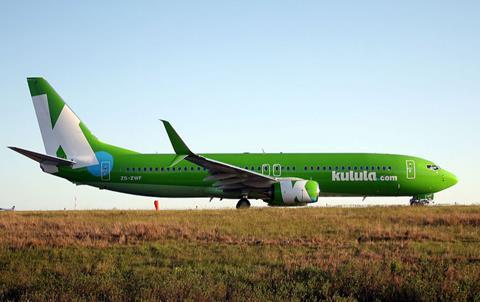 Orsmond, who left the airline in March, will replace Stander as Comair chief executive. Orsmond is part of the consortium that acquired Comair from business rescue earlier this year.
"The board would like to thank Ms Stander for her invaluable contribution to the company over the past two years and especially for the hard work, commitment and outstanding leadership she provided during the period of the Covid-19 pandemic and Business Rescue process," the airline says.
Comair, which was forced to ground flights on 17 March, will resume its operations on 1 December, initially with some Kulula flights. The carrier will restart its BA franchise flights on 9 December.