Delta Air Lines says a top executive has resigned just one month after he arrived at the carrier.
The Atlanta-headquartered airline tells FlightGlobal on 18 February that Scott Laurence, vice-president for network planning, has left the company.
"He informed the network team this week of his resignation," the airline says.
The carrier did not give reasons for the abrupt departure and attempts to reach Laurence directly have been unsuccessful.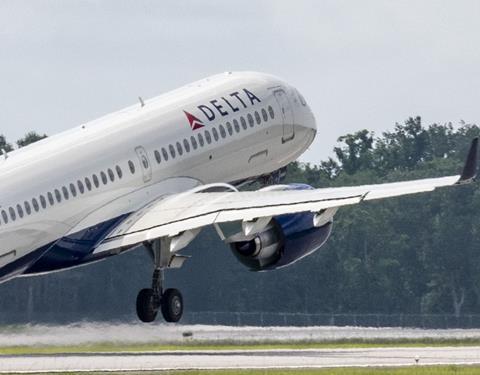 On 10 January, Delta said it had poached Laurence from JetBlue Airways, where the manager had spent the last 14 years of his 20-year aviation career. Most recently he had been head of revenue and planning for the New York-based carrier. In that position he played a key role in launching the airline's "Northeast Alliance" with American Airlines.
Delta said at the time that Laurence would begin work on 18 January and report to Joe Esposito, senior vice-president of network planning. He was tasked to "further strengthen Delta's global network and joint venture partnerships while positioning the airline for continued success and long-term growth opportunities".
Prior to JetBlue, Laurence spent nine years in revenue management and network planning at United Airlines. He has a bachelor's degree in aviation business administration from Embry-Riddle Aeronautical University in Florida.