Low-cost carrier EasyJet expects to fly only 15% of its capacity in the current quarter after posting a pre-tax loss of €701 million ($852 million) for the first half of its fiscal year.
But the airline does expect to start increasing its capacity from June onwards in line with the opening up of air travel markets this summer.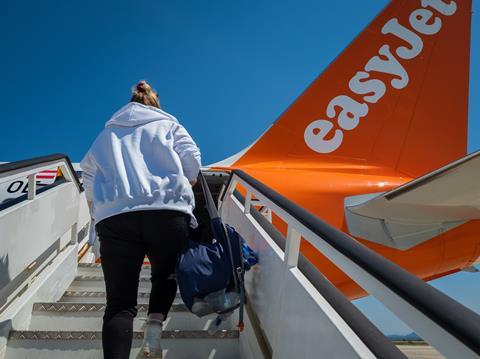 "Late announcements of changes to travel restrictions will impact load factors due to late capacity additions/cancellations to meet surges in demand, driving an even later booking behaviour," the airline notes.
EasyJet chief executive Johan Lundgren says: "With leisure travel taking off in the UK again earlier this week where we are the largest operator to Green list countries and with so many European governments easing restrictions to open up travel again, we are ready to significantly ramp up our flying for the summer with a view to maximising the opportunities we see in Europe.
"We have the ability to flex up quickly to operate 90% of our current fleet over the peak summer period to match demand," he says.
EasyJet carried just 4.1 million passengers in the pandemic-hit six months to 31 March 2021, a fall of 89% on the same period a year earlier. That was based on capacity cut 85%. Revenues for the first half fell by 90%, to €240 million.
The pre-tax loss of €701 million was within its guided range for losses of between €690-730 million.
Lundgren adds: "Over the past six months, we have successfully undertaken a major restructuring and cost-reduction process alongside maintaining an investment-grade balance sheet with significant liquidity and managing our cash burn better than expectations. This has delivered results in line with guidance."