The chief executives of Europe's largest airline groups have called for governments to "gradually lift" all travel restrictions during the summer.
Speaking as members of Airlines for Europe (A4E) at the association's annual Aviation Summit today, the leaders of EasyJet, Ryanair, Air France-KLM, Lufthansa and IAG cited rising vaccination rates and the approaching launch of the European Union's digital Covid-19 certificate system as reasons for travel restrictions to end in the coming weeks and months.
"The science is clear that unrestricted, safe travel is possible for many intra-European flights already – and this will only increase as the vaccine rolls out further," says EasyJet chief executive Johan Lundgren. "We all have a responsibility, including European governments, to ensure that European travel is accessible and affordable for everyone – tests and certificates cannot become the new norm in travel.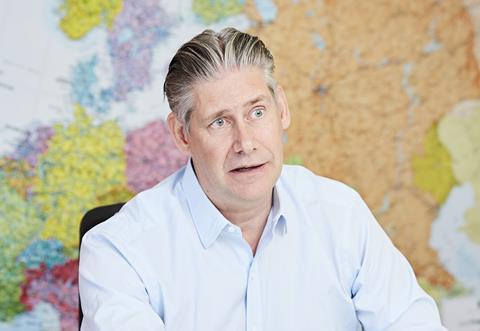 "We believe now is the time for Europe to safely start to fully reopen. This will enable a quicker recovery not only for the aviation sector, but for Europe's wider economy."
Among its suggested measures, A4E says vaccinated people and those who have recovered from Covid-19 in the past 180 days should be able to travel restriction-free; people who have tested negative for Covid-19 should be exempted from additional tests and quarantine; and member states should adopt a uniform approach to easing restrictions around testing.
A4E says it expects EU ambassadors to finalise European Council recommendations on a "coordinated lifting of travel restrictions in Europe" during a meeting on 11 June.