The FAA says it will extend slot relief at seven major US airports through the summer travel season so that airlines will not be penalized as a result of reduced flying schedules caused by the coronavirus pandemic.
In an order published on 16 April, the regulatory body says that its coronavirus-related limited waiver of the minimum slot usage requirement will be in effect until 24 October 2020. Previously, the FAA had suspended the slot requirements for the airports until the end of May.
"The FAA finds that the benefits to the airline industry of providing relief through the end of the Summer 2020 scheduling season significantly outweigh the risks identified in comments opposing that relief," the FAA writes. "Therefore, the FAA will not penalize airlines for flights canceled or otherwise not operated as originally intended at slot-controlled airports … stemming from drastically reduced passenger demand caused by the extraordinary and unforeseen coronavirus public health emergency."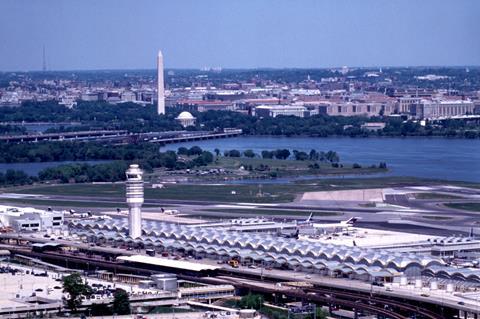 The airports affected include John F Kennedy International, LaGuardia, Ronald Reagan Washington National, Chicago O'Hare International, San Francisco International, Newark Liberty International and Los Angeles International.
Slot rules at major international gateway airports require carriers to use their assigned slots 80% of the time or risk losing them to competitors. Since the coronavirus pandemic decimated passenger demand worldwide in early March, airlines were left flying near-empty aircraft just to maintain them. On 11 March the FAA had said it would temporarily suspend the rules.
The FAA says in its ruling this week that airlines will need flexibility further into the year as the industry recovers, so that once travel picks up again and passengers begin to return, carriers can quickly move to restore flights.
"Extending relief through the Summer 2020 season is prudent, with the information presently available and under the circumstances that are reasonably foreseeable at this time, to allow carriers to continue to provide service at a level that reflects depressed demand trends until it is feasible to return to previous levels of flying," the FAA says. "Further, providing prospective relief through the end of the Summer 2020 season is expected to incentivize the continued advance return of slots, making them available for temporary reallocation to carriers that are in a position to offer critical public services until slot holders are able to resume normal pre-coronavirus operating levels."
Other jurisdictions, including in Europe and Asia, are also waiving the use-it-or-lose-it slot rules until 24 October.