Indian low-cost carrier IndiGo has tapped former WestJet chief executive Gregg Saretsky as a special advisor.
The role will see him work closely with IndiGo chief executive Rono Dutta, as well as the broader IndiGo leadership team, says the carrier in a stock exchange filing.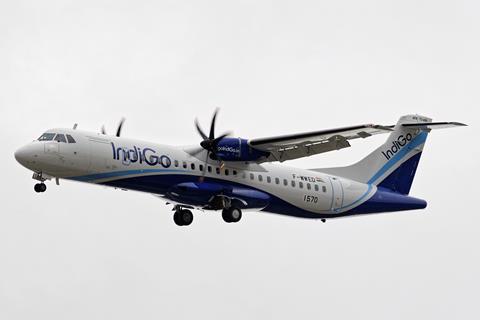 "Gregg brings extensive experience in commercial aviation including, most recently, as CEO of WestJet, Canada's most successful low cost carrier," says IndiGo.
"Gregg's understanding of the low cost carrier model will serve us well as we work together to drive the change that will propel IndiGo to the next level and recover from the damaging effects of the pandemic."
According to Saretsky's LinkedIn profile, he was chief executive of WestJet from February 2010 to March 2018. Saretsky is also an independent board member of Sabre, and has done consulting work.
Earlier in his career Saretsky spent ten years with Alaska Airlines, serving in several positions.
Saretsky departed WestJet abruptly in March 2018, amid contentious relations with newly-unionised pilots at the airline. He was succeeded by Ed Sims, WestJet's vice president of commercial.
While Saretsky and the WestJet board said they had mutually agreed that it was timely for Saretsky to retire, analysts saw the move as a way to reset fractious labour relations.
IndiGo and other airlines have had a challenging 2021 owing to the second wave of the coronavirus pandemic. For the first three months of its 2022 financial year ended 30 June, IndiGo's operating loss widened to Rs31.8 billion ($433 million) from an operating loss of Rs28.4 billion a year earlier.