Longtime Gol chief executive Paolo Kakinoff will step down from his post in July, with current chief operating officer Celso Ferrer to succeed him as CEO.
The Sao Paulo-based carrier says on 16 May that Kakinoff, who became CEO in 2012, will remain with the company as a board member.
The management shift comes days after Gol disclosed plans to join Colombia's Avianca under a holding company called Abra Group, which will be headed by Gol chairman Constantino de Oliveira Junior. He founded Gol in 2001 and was CEO until Kakinoff took over in 2012.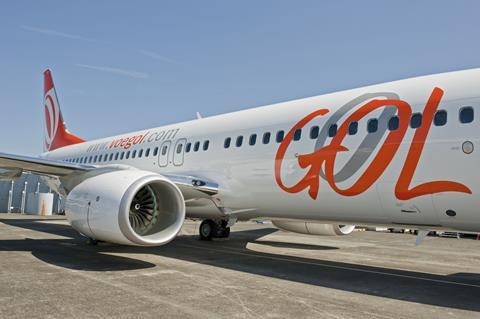 "Celso and I have worked side by side for more than seven years. He is an experienced and well-prepared executive, one of the most competent I have known in all my professional career," Kakinoff says.
Ferrer joined Gol in 2003 and has served in numerous roles, including chief planning officer and chief operating officer. He is also a Boeing 737 pilot and holds degrees from the Universidade de Sao Paulo, Pontifícia Universidade Catolica de Sao Paulo and French business school INSEAD.
"I am honoured and excited to be asked to serve as CEO," 39-year-old Ferrer says. "We have a terrific team of leaders, many of whom I have had the joy of working alongside for many years."
Avianca and Gol on 11 May agreed to join under a UK-based holding company while maintaining individual brands, a move intended to create long-term stability in the post-coronavirus environment. The companies said the transaction, which is expected to close in the second half of 2022, will allow them to better compete in international long-haul markets and in cargo markets, and enable them to launch new routes.