IAG's cargo arm has seen a surge in revenue and yield after quickly responding to the changing market conditions brought on by the coronavirus pandemic.
The division, which comprises the cargo arms of British Airways and Iberia, has reported a 33.1% rise (at constant currency) in second-quarter revenues to €369 million ($437 million). The division says yields for the quarter rose by 225%, reflecting "the extra costs of cargo-only flying and dedicated charters and a significantly changed flying programme".
It adds that "sold tonnes" fell 51.2%.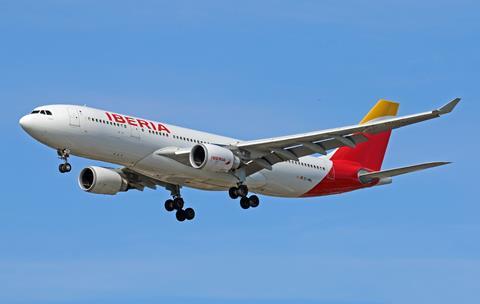 "Q2 was, of course, dominated by the Covid pandemic… Passenger aircraft were grounded across the world," says IAG Cargo chief executive Lynne Embleton.
"We rapidly developed one of the most-comprehensive networks of scheduled cargo-only flights available – a network of over 340 scheduled flights per week… tailored to the most-important cargo flows."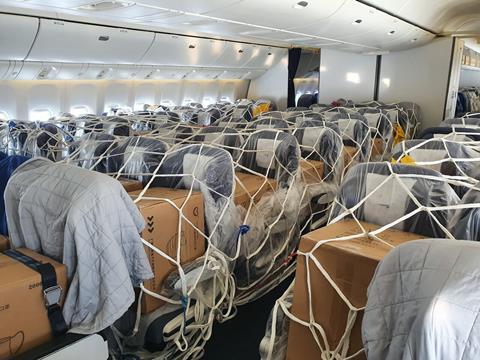 IAG aircraft were adapted to maximise cargo capacity by removing seats and using overhead lockers, she says. "In short, we have met the challenge of Covid-19 head on."
IAG Cargo operated 615 charters during the second quarter, including 416 critical-supply operations for British, Irish and Spanish authorities. In total, IAG's fleet has helped transport over 11,000t of personal protective equipment and medical supplies on charters, with additional payloads flown on scheduled flights.