Frontier Group, parent of Frontier Airlines, posted record revenue growth during the second quarter as demand for discount travel booms.
The Denver-based carrier reported revenue of $909 million, 43% more than in the corresponding pre-pandemic quarter in 2019, and also more than the $550 the airline notched in the same quarter in 2021.
That translated into a $13 million profit during the three-month period, which ended on 30 June. In the same quarter one year ago, Frontier posted a $19 million profit when including federal payroll support. Without the support, the company would have lost $50 million. In pre-pandemic 2019, Frontier's profit for the same quarter was $79 million.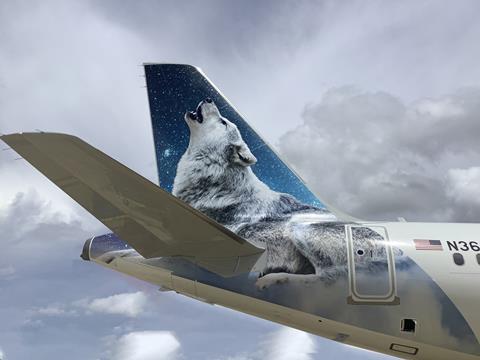 "Results this quarter reflected exceptionally strong demand for affordable airline travel as we realised record revenue growth compared to any pre-pandemic quarter and record high ancillary revenue of $75 per passenger, both of which contributed to Frontier's first profitable quarter on an adjusted basis in over two years," says Barry Biffle, Frontier's chief executive. "The demand environment is strong going into the third quarter, and we continue to focus on generating profitable growth in the business for the balance of 2022 and beyond."
The earnings report was overshadowed by Spirit Airlines' termination of months-long negotiations with Frontier about a planned acquisition by Frontier. The airlines had disclosed their combination plan in February.
Spirit held a shareholder meeting to vote on the proposal earlier on 27 July, but before results of the vote were published Spirit said it would terminate the discussions.
"Needless to say, it's been an interesting few months," Biffle adds.
The airline ended the quarter with 114 aircraft in its fleet. It took delivery of three Airbus A320neos in second quarter and expects another four aircraft to arrive in the third quarter and eight in fourth, including the first of 36 A321neos.
"Looking forward to the third quarter, we expect a continuation of the favourable demand environment we saw in the second quarter," says chief financial officer Jimmy Dempsey. The airline says it expects to grow capacity 8-10% over comparable 2019 figures, with revenue 20% more than in the same period of that year.
Smarting from its failed bid for Spirit, Frontier also introduced a new low-cost fare of $19. A website touting the perceived benefits of the deal with Spirit was swiftly shut down and re-routed to Frontier's homepage.
"As we continue to see a rebound in leisure travel, we have never been more confident in our strategy and prospects than we are today," Biffle says. "Frontier remains America's lowest-fare, lowest-cost airline that features the industry's youngest, most fuel-efficient fleet, a robust order book and a strong balance sheet."
"Looking ahead, we'll continue to expand capacity and add new routes as America's ultra-low-cost airline," he adds.