Co-founder of Indian low-cost carrier IndiGo Airlines Rakesh Gangwal has stepped down from the board of the airline's parent company as he plans to reduce his stake over the coming years.
Gangwal tendered his resignation from InterGlobe Aviation with immediate effect on 18 February and in an accompanying letter says it is his intention to "slowly reduce my equity in the company" over the next five years.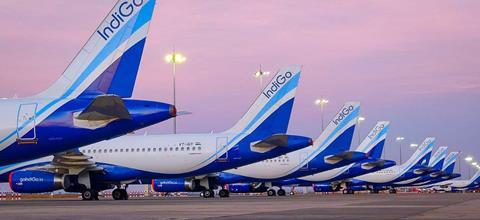 "While new investors should benefit from the potential future growth in the company's share price, a gradual reduction of my stake should also allow me to benefit from some of the upside," he says, while adding: "Like any plan, future events may impact my current thinking."
In relation to this decision, Gangwal, a shareholder in the company for over 15 years, has resigned as a director of the airline, citing concerns about the "optics" of selling down his stake while potentially having access to unpublished price sensitive information (UPSI) in his role as a board member.
"I ask that no company information be shared with me that is UPSI, and having stepped down as a director, there should be no reason to share such information," Gangwal says.
With the Chinkerpoo family trust and Shobha Gangwal, he holds a 37% stake in the company through the RG Group. Fellow co-founder Rahul Bhatia holds a 38% stake through the IGE group.