Indian low-cost carrier IndiGo's board has approved an equity fundraising of up to Rs30 billion ($408 million).
The airline will issue equity shares by way of a qualified institutional placement (QIP), it says in a 10 May disclosure to the BSE.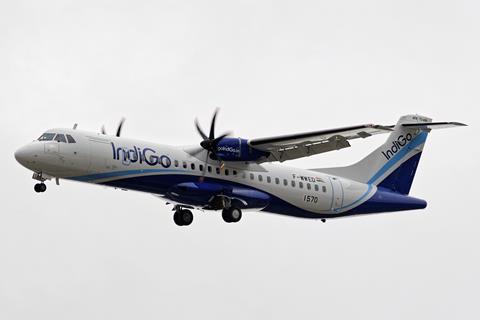 A QIP is a common way for listed Indian companies to raise money by issuing securities. Under its QIP, which is subject to shareholder and regulatory approval, IndiGo would tap the domestic market for financing.
IndiGo said on 7 May its board was "[continuing] to explore all options to increase its liquidity, including by way of a QIP".
In February, IndiGo's chief executive Ronojoy Dutta told FlightGlobal in an interview that the airline's cash position was solid and that there were no plans for a fundraising.
The carrier has a good reputation among lessors, with many telling Cirium it has been current on lease rental payments. At least three lessors – BOC Aviation, DAE Capital and SKY Leasing – closed sale-and-leaseback transactions with IndiGo this year covering a combined 23 aircraft.
IndiGo did not state its reason for undertaking the QIP and Cirium has contacted the airline for comment.
Confirmed cases of Covid-19 in India began to increase rapidly in March, and in May, daily cases exceeded 400,000 at times, according to World Health Organization data. As of 10 May, the number of cases has tapered slightly and pressure is mounting on prime minister Narendra Modi to implement another national lockdown.