Kenya Airways has confirmed Allan Kilavuka, the head of its budget unit JamboJet, as the airline's new chief executive and group managing director on a permanent basis.
Kilavuka has been acting chief executive of Kenya Airways since December. It follows the departure of former chief executive Sebastian Mikosz.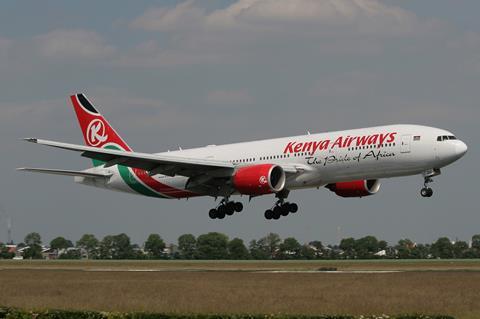 "During his short-time as acting chief executive of Kenya Airways, Allan has thrown all his energy into this role, whilst still maintaining his position of CEO of Jambo Jet," says Kenya Airways chairman Michael Joseph.
Kilavuka, a former executive with General Electric, had held the top post at Jambo Jet since the start of 2019. He will remain on the board of Jambo Jet, initially as chief executive until the end of March.