Virgin Australia chief executive Paul Scurrah will step down from his position following the conclusion of the airline's sale to Bain Capital.
"Over the last 18 months, I have had the great privilege of being the CEO and Managing Director of the Virgin Australia Group," he says.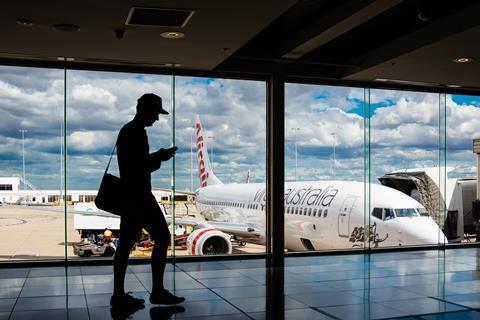 "It is the intention that Jayne Hrdlicka will be appointed by Bain Capital as CEO once the transaction is complete, in early November. Jayne has strong aviation credentials. She is very focused on seeing the business succeed and I wish Virgin Australia well under her leadership."
He said that he made the decision to step down after consultations with his family.
"Whilst it has been the most challenging time in aviation history, I have continued to be so proud of the way my team and our entire organisation has fought to save this airline and to keep competition alive and well in Australia. We have succeeded in not just ensuring the future of the company, but also reset the business to ensure it is well placed to deliver for Bain Capital for many years to come."
Scurrah adds that the airline will not be repositioned as a low-cost carrier, but as a "hybrid" airline.
"This will appeal to the full spectrum of travellers, from premium corporate through to more budget-focused customers."
His departure is likely to take place in November, when the Deeds of Company Arrangements (DOCAs) are completed. DOCAs are binding arrangements between a company and its creditors governing how the company's affairs will be dealt with.
The Scurrah announcement was made by representatives of Deloitte, which is overseeing the sale.
Scurrah succeeded long-time chief executive John Borghetti in March 2019.
Under his leadership the airline continued to suffer losses, but a fatal blow came in the form of the coronavirus pandemic, with the airline cutting capacity in early 2020, and entering voluntary administration in April.
Up to ten parties expressed interest in the ailing carrier, with Bain announced as the winner in June. In September, Virgin Australia's creditors approved the Bain deal.
Hrdlicka's Linkedin profile shows she has been chief executive of the a2 Milk Company since July 2018. She was chief executive of Jetstar Group from July 2012 to November 2017, when she moved to parent Qantas, where she spent six months in charge of its loyalty and digital unit.