Air Astana Group topped pre-crisis passenger levels last year in carrying a record 6.62 million, almost half of which flew with its low-cost unit FlyArystan.
It represents an increase of 79% on the 3.7 million the Kazakhstan airline group carried in the pandemic-hit 2020 and is around 1.5 million more than its previous high recorded in 2019.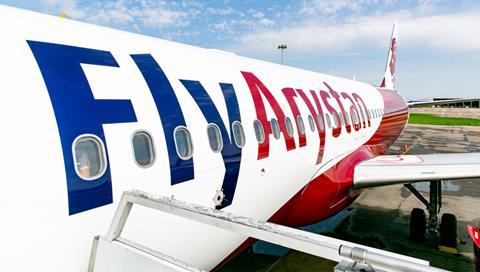 Air Astana Group chief executive Peter Foster says: "These figures represent a strong recovery from the Covid 19-affected 2020. In large part this was driven by the strong performance of FlyArystan, which in only its second full year of operation carried almost as many customers as Air Astana, driven by low fares, mainly on routes within Kazakhstan.
"As a result of its ultra-competitive cost structure, FlyArystan is therefore on track to fulfil its core mission of increasing mobility by air across the country for Kazakhstan's citizens."
Low-cost unit FlyArystan launched operations in May 2019 and doubled passenger numbers last year in carrying 3.06 million. During 2021, FlyArystan launched flights to the Georgian city of Kutaisi from three cities in Kazakhstan and launched 10 new domestic routes.
Air Astana lifted passenger numbers 59% on 2020 in flying 3.56 million.
While 2021 was a record high for the group, this year began with disruption to the carrier's services following unrest in Kazakhstan, which resulted in the closure of Almaty airport during the first half of January. The group restored its full schedule of services on 19 January.