Swiss shipping firm MSC Group, which had been working with Lufthansa on a bid for ITA Aiways, has dropped its interest in taking part in the privatisation of the Italian national carrier.
MSC, working together with Lufthansa, had emerged as one of the parties interested in bidding for a stake in ITA earlier this year. A rival consortium led by US private equity firm Certares, which includes Air France-KLM and Delta Air Lines as strategic partners, had appeared to be in pole position when at the end of August it entered exclusive talks with the Italian finance ministry.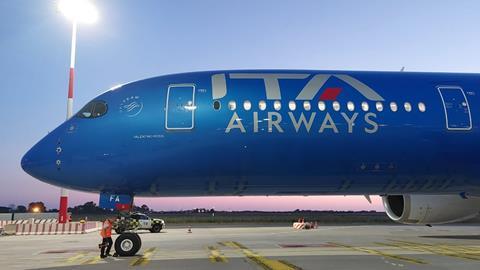 However the process has been in limbo since an end-October deadline on the exclusivity talks passed with no deal, while a change in the Italian government and the appointment of a new ITA president and board has further complicated the picture.
While few of the parties have publicly commented since on the process, Italy's government has been reportedly talking to both consortia in a bid to wrap up a deal.
However MSC now says it has informed the Italian authorities that is "no longer interested in participating in the privatisation of ITA Airways".
It leaves Lufthansa with a decision to make on whether to pursue its interest in ITA, potentially on its own or to seek a fresh partner.