Lufthansa has struck a pay deal with flight attendants through a collective agreement running until at least the end of next year.
Under a deal reached with cabin crew union UFO, Lufthansa says basic monthly pay will be raised by €250 ($248) from January and by another 2.5% from July. It comes after the two sides had earlier agreed five one-off cost-of-living payments for this year.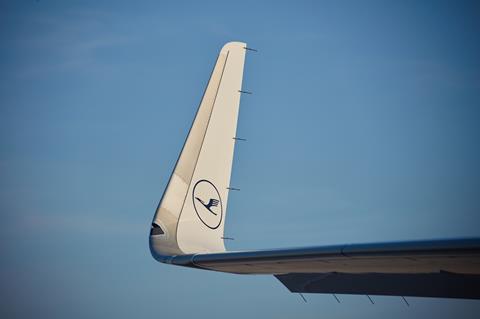 Agreement has also been reach on terms that offer "new and more flexible part-time employment models", notably in the summer months when demand for air travel is high.
Lufthansa human resources chief Michael Niggemann says: "Our cabin personnel in the lower and mid-range salary groups will particularly benefit from the agreement we have reached. With this, we are paying due and full regard to our social responsibilities, while also ensuring our attractiveness as an employer.
"And the flexible new work-hours models offer prospects, perspectives and appealing working terms and conditions that are closely aligned to the needs of our cabin personnel."
The new terms, which replace the "crisis agreement" struck in June 2020 in the early months of the pandemic, is subject to final ratification by UFO members.
It marks a further step in the German airline's labour relations. In September Lufthansa reached a deal with pilots, ensuring a labour truce after strike action in September.