Portugal's government has completed its acquisition of an additional 22.5% stake in TAP, clearing the way for the airline to access the rest of its state loan.
The government now holds 72.5% of TAP's share capital after acquiring the stake from David Neeleman's Atlantic Gateway consortium. The JetBlue Airways and Azul founder has now resigned from TAP's board.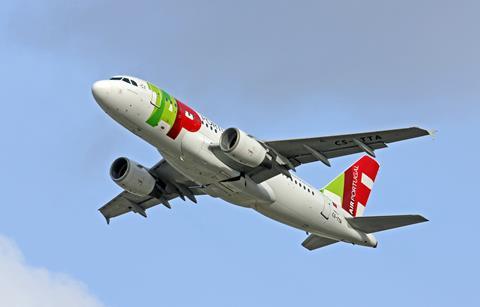 In a notice to investors, TAP states that completing the government's stake increase was part of a "set of contractual arrangements" related to a state loan of up to €946 million ($1.1 billion) for the airline. An extra €254 million may later be added to the loan, but the government is not obligated to make the additional funds available.
In September, TAP received an initial €499 million from the state rescue loan.
Atlantic Gateway now ceases to be a TAP shareholder, Neeleman has "submitted his resignation" from the carrier's board, and the airline is cleared to access the rest of the loan.
"The board of directors of TAP acknowledges the commitment, the positive contribution and the work carried out by Mr David Gary Neeleman while performing his respective office in TAP and wishes all the best for the challenges ahead," says TAP.