Australia's Regional Express has stood down 500 staff members for nearly a month, as domestic lockdowns — meant to contain the spread of the coronavirus — show no sign of letting up.
The stand-downs, effective 16 August until 12 September, will affect a range of roles, including pilots, cabin crew, engineers, as well as operational staff.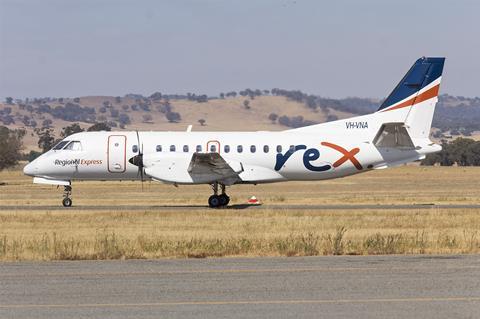 It comes days after the carrier flagged a stepper full-year loss, and warned of impending furloughs.
Rex on 10 August forecast a pre-tax statutory loss of A$18 million ($13.2 million) for the year ended 30 June. This compares to a A$15 million loss it forecast in early June.
Affected staff will continue to receive federal income support, the airline states, and remaining cabin crew will "share the remaining available work".
Rex is the second Australian carrier to announce staff stand-downs. Qantas in early August announced it was placing 2,500 staff on furlough, including pilots, flight attendants and airport workers.
Australia is battling a resurgence in coronavirus infections, fuelled by the more contagious Delta variant.
Sydney, the country's largest city and epicentre of the latest outbreak, has been in lockdown for nine weeks and counting.
The state of New South Wales, which Sydney is the capital of, has been placed under a snap lockdown, in an attempt to curb rising case numbers. As of 16 August, the state reported 478 new infections and seven deaths.