New travel restrictions to limit the spread of the coronavirus take effect in Singapore today, barring the entry of new visitors who visited South Korea, Iran, or northern Italy in the past 14 days.
Citizens and permanent residents returning from these regions will have to self-quarantine for 14 days.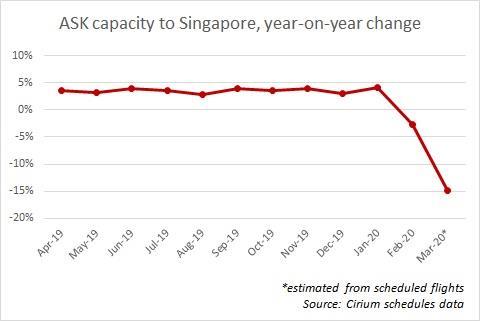 "In view of the surge in the number of confirmed cases around the world – in particular in Iran, northern Italy, Japan, and Republic of Korea – the multi-ministry taskforce [for handling the coronavirus outbreak] will put in place further precautionary measures to limit the risk that these affected regions may pose to Singapore," the health ministry says in an advisory.
The ministry adds: "In the days ahead, it is likely that we will see a surge of infected cases in countries around the world, including in America, Europe, the Middle East, and the rest of Asia. Singapore is a small, globally connected city-state, and we are faced with a higher risk of imported cases.
As of 3 March, there are more than 93,000 confirmed cases globally, according to data compiled by the Centre for Systems Science and Engineering at Johns Hopkins University. Of these, over 80,000 are in mainland China, 5,328 in South Korea, 2,502 in Italy, and 2,336 in Iran.
The latest measures do not extend to Japan, which reported 293 cases, though minister for national development, Lawrence Wong tells the media there will be an advisory on outgoing travel.
He cautions that the next wave of coronavirus cases in Singapore could be of "an order of magnitude different from what we have been used to."
"Border controls are still useful at this stage of the epidemic, because we can still identify where the sources of risk are… But we have to be prepared that at some stage, the border controls alone will not be sufficient."
Singapore is a key regional hub connected to nearly 150 cities, according to Cirium schedules data.
The city-state first widened travel restrictions from Hubei province to mainland China from 1 February. Following the surge in South Korean cases, it announced a ban on visitors from Cheongdo county and Daegu city on 25 February.