Southwest Airlines has moved company executive Lauren Woods into the role of chief information officer to help manage the airline's technology upgrades in the aftermath of its system-wide operational meltdown in late 2022.
Since joining Southwest in 2010, Woods has "led key initiatives across Southwest's technology department", the airline said on 1 February. She most recently was vice-president of technology.
"She established cloud infrastructure, creating a new development and delivery platform for complex application ecosystems," Southwest says.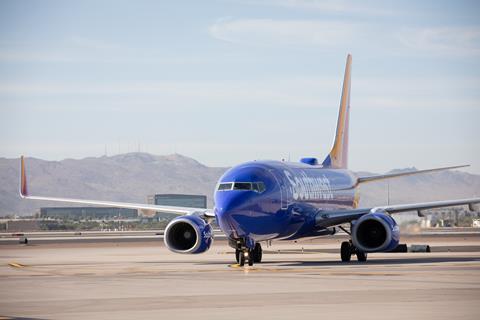 Former chief information officer Kathleen Merrill vacated the position in September 2022 to become an executive advisor, the airline notes.
"I first want to thank Kathleen for her many and immeasurable contributions to Southwest Airlines for nearly 19 years, overseeing some of the industry's largest and most historic technology projects," says Bob Jordan, Southwest's chief executive. "Lauren's vast experience has prepared her well for this important role, as she's built a stellar reputation for being an innovative and transformational leader in our technology department and throughout the company."
The Dallas-based airline cancelled some 16,700 flights from 21-31 December as a severe winter storm disrupted travel across the USA for several days. However, other airlines recovered quickly while Southwest's crew-scheduling system broke down, forcing it to drastically reduce capacity during peak holiday travel.
Jordan has promised to address the technology issues that plagued the carrier during the end of 2022. Executives say they are planning to invest $1.3 billion this year in "ongoing support of the technology infrastructure", including upgrades and maintenance of IT systems, Jordan said during the company's fourth-quarter earnings call on 26 January.
"In her new role, Woods will play an important role in managing the airline's technology investments, upgrades and system maintenance totalling approximately $1.3 billion in 2023 alone," Southwest says. "She is also heavily focused on the transformation of Southwest's enterprise data platforms that drive the company's data science, analytics, optimisation and system integrations."
Southwest lost $220 million during the fourth quarter of 2022 due to the $800 million operational disruption.