Spirit Airlines and Southwest Airlines have "serious competitive concerns" about the planned strategic partnership between JetBlue Airways and American Airlines.
Miramar, Florida-based Spirit on 7 January filed a complaint with the Department of Transportation (DOT), asking the agency to take a closer look at the plan, and ensure there are no anti-competitive measures within it that should be prohibited. Southwest says in an 11 January letter to the DOT that it joins Spirit in these reservations about the venture.
Spirit's complaint was not immediately available.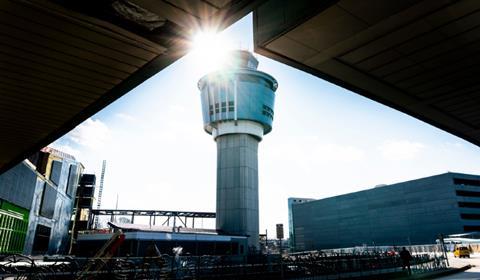 "Spirit's complaint mirrors Southwest's concerns about the partnership, which are especially acute at slot-controlled airports that both American and JetBlue serve, particularly Ronald Reagan Washington National airport (DCA) and New York La Guardia airport (LGA)," Dallas-based Southwest writes.
"The competitive issues … are magnified by the fact that JetBlue acquired the great majority of its DCA and LGA slots via government-mandated slot divestitures based on JetBlue's role as an independent low-cost carrier (LCC) that would exert competitive discipline against dominant legacy airlines at those airports."
The airline adds that if American and JetBlue begin to coordinate their services, this "would obviously no longer be considered an independent LCC providing competitive discipline to American or other legacy carriers".
In its own letter to the DOT, the National Air Carrier Association (NACA), which represents low-cost and cargo carriers including Spirit, Frontier AIrlines, Allegiant Air, Sun Country Airlines and Atlas Air, says on 8 January that it supports the concerns, and is requesting an investigation of the planned cooperation "to determine if implementation of these agreements would constitute an anticompetitive unfair method of competition that must be prohibited consistent with the public interest".
American and JetBlue announced the partnership last July, saying at the time they propose to operate codeshare flights and offer reciprocal frequent flier benefits, in order to better weather the coronavirus crisis. The joint venture would be focused on cities in the Northeast USA.
In a letter to the DOT at that time, Southwest did not completely oppose the collaboration but said "certain aspects of the transaction raise potentially serious anticompetitive concerns that should be thoroughly investigated and remedied".
"For example, there have been media reports that the two carriers envision a much greater degree of cooperation and coordination than mere codesharing," it adds.
American, it maintains, dominates slots at the two major East Coast airports, and has an unfair advantage should it share its resources with JetBlue as part of the deal. The two airlines would together have 64% of slots at Reagan National, and 32% at LaGuardia, according to 2020 figures it quotes from the FAA.
Southwest's figures for the two airports were 9% and 5%, respectively.