The chief executive of Colombian start-up Ultra Air believes the airline can play a significant role in growing the country's air transport market to 50 million passengers over the next five years, citing similar trends in other Latin American countries.
Speaking during a CAPA Live event in mid-October, William Shaw recalled his experience with founding Viva Air Colombia – then known as VivaColombia – in 2009, which he says took the Colombian market from 12 million passengers to 30 million over a similar timeframe.
Traffic reached 37 million passengers in 2019, ICAO data shows.
"We believe we can continue to grow the market – not at that same rate, but probably to about 50 million in the next five years," Shaw states, outlining plans for his new ultra-low-cost carrier to have bases in Bogota, Cali and Medellin.
Ultra's start-up plans are being aided, Shaw says, by helpful government policies – including a cut in income tax for airlines – and the availability of cheap aircraft from lessors.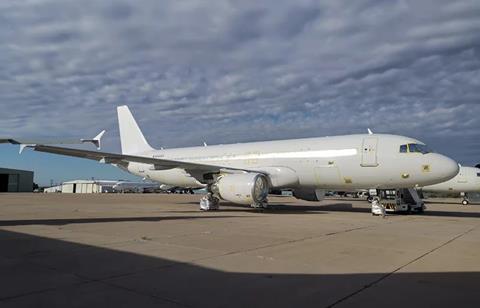 With those conditions in place, he observes that while the region's other large markets – Mexico and Brazil – respectively support two "thriving" low-cost carriers, Colombia's only has one.
"We believe there is only one low-cost carrier [in Colombia] and we can increase the size of the pie and take a small piece of that pie," Shaw says.
While budget carrier Wingo operates in the country, he describes its primary focus is "trying to protect" Copa Airlines' Panama hub, leaving Viva Air Colombia as the single competitor for Ultra, in Shaw's view.
Amid that dynamic, he also notes that flag carrier Avianca's retrenchment means Colombian capacity is structurally lower coming out of the crisis, creating even greater opportunities for market entrants such as his.
As it gears up to begin operations later this year, Ultra has commitments for "five or six" aircraft, Shaw says, with four already in the paint shop.
Cirium fleets data captures two of those jets: a pair of Airbus A320s leased from Avolon, having most recently been in service with Interjet and InidiGo respectively.
The carrier intends to serve domestic markets initially, with expansion into international services planned for 2023.
Should Ultra help the local market reach 50 million passengers, "that would you put [traffic] at one-to-one Colombian trip per capita", Shaw says, noting that with the USA at "double that, almost triple that", huge growth potential would still remain.