Triton-owned online holiday provider Sunweb Group has pulled out of plans to acquire Corendon's tour-operating business, including Corendon Dutch Airlines.
Sunweb, which was acquired by investment company Triton Fund in February 2019, had agreed to buy the business in June last year, with a view to merging Corendon's tour-operating activities with its own operations.
The proposed deal included Corendon Dutch Airlines, Corendon's tour-operating activities in Belgium and the Netherlands plus back-office functions in Turkey. It did not include Turkish carrier Corendon Airlines or Malta-based Corendon Airlines Europe.
However, Sunweb has disclosed its decision not to pursue the acquisition and the termination of the sale and purchase agreement. The reason it gives in a 12 November statement is that "the requirements to complete the transaction were incapable of being completed by the long-stop date".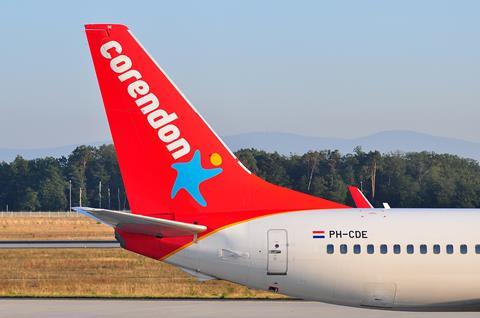 Sunweb and Corendon will therefore continue as two separate entities with different shareholders.
"We regret to make this announcement as Sunweb Group has invested significant time and resources into making this transaction happen," states Sunweb chief executive Mattijs ten Brink. "As the long-stop date of the sale and purchase agreement came due without all requirements being satisfied, we terminated the transaction."
Sunweb says its decision to withdraw from the agreement has prompted legal action by Corendon's sellers, and the case is to be reviewed by the district court of Amsterdam. The group adds that it is "confident in its legal position" and is "only issuing this statement to ensure accurate and factual information as legal proceedings will become public".