Hope that lawmakers might agree to a second airline financial aid package grew dim on 6 October, after President Donald Trump called an end to negotiations, leaving thousands of furloughed aviation workers with no immediate prospect of returning to their jobs.
"Today is a sad day for our nation, the US aviation industry and the workers who help keep our skies safe and our world connected," says union Air Line Pilots Association, International. "The president signalled today that he instructed negotiators to end talks with Congress over a Covid-19 relief bill."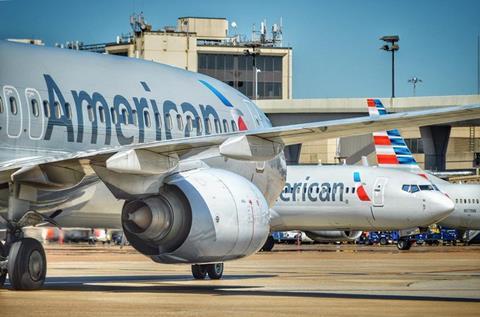 That bill included an extension of an earlier airline payroll support programme. The first package kept airline staff employed for six months following the onset of the Covid-19 pandemic. It expired at the end of September.
In a 6 October tweet, Trump accused the opposition Democratic Party leadership of "not negotiating in good faith".
"I have instructed my representatives to stop negotiating until after the election when, immediately after I win, we will pass a major stimulus bill that focuses on hardworking Americans and small business," Trump tweeted.
Trump tweeted that a $2.4 trillion aid package supported by Pelosi includes funds unrelated to economic damaged caused by the coronavirus pandemic. The tweet came one day after Trump, having tested positive for coronavirus, returned to the White House after a brief hospital stay.
"Clearly the White House is in complete disarray," says Nancy Pelosi, speaker of the US House of Representatives. "Walking away from coronavirus talks demonstrates that President Trump is unwilling to crush the virus… He refuses to put money in workers' pockets unless his name is printed on the check."
Trump's tweet seemed to dash hope that airline layoffs could be reversed. Last week, US carriers, struggling with weak demand, began furloughing tens of thousands of employees as the payroll protection provisions in an initial aid package expired.
"ALPA calls on Congress to immediately pass standalone legislation that provides meaningful assistance to the frontline workers who keep our aviation system moving safely each and every day," the union said.
"With millions of Americans suffering, it is woefully short-sighted to end relief negotiations," added the US Travel Association. "We are disheartened in the extreme that Congress and the administration failed to reach agreement on the relief this industry so desperately needed."
The first package, called the "CARES Act", provided $58 billion to airlines through a mix of grants and loans. The act prohibited carriers taking aid from laying off staff before the end of the third quarter.
Unions, airlines and trade organisations have spent much of the past few weeks lobbying lawmakers in Washington, DC to pass a successor bill that would provide additional aid, and related worker protections for six months.
Additional reporting by Jon Hemmerdinger.